Happy New Year reunion, happy songs and laughter music
---
---
  Jade dog auspicious words to the old year, gold pig welcomes the New Year. At 10:00 am on January 31, 2019, Anhui Guibao Spring Festival reunion meeting and year-end summary and commendation ceremony officially began in a festive atmosphere.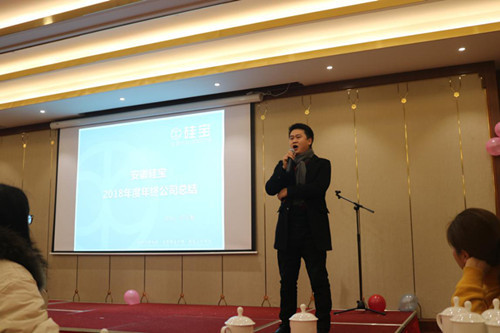 General manager qiu xiaokui presented year-end summary
  General manager Qiu xiaokui gave the 2018 annual work summary report to all staff and pointed out that in 2018, the company achieved double growth in sales revenue and net profit, and made encouraging achievements in all aspects. In 2019, we hope that all the staff will continue to be market-oriented, driven by innovation, and win public praise with quality service, so as to work together and create a better future. Liu yongsheng, deputy general manager, read out the winners list of 2018 advanced staff and advanced collective, and presented certificates and awards to the winning colleagues, thanking them for their outstanding contributions in the past year, and taking photos to remember them.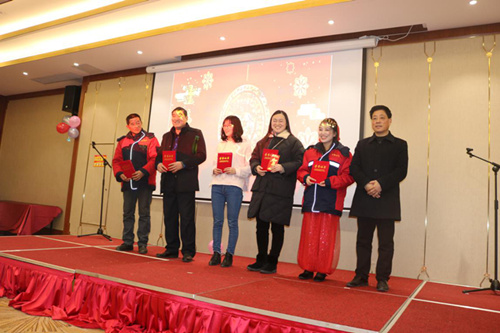 Deputy general manager liu yongsheng presented awards to outstanding employees
  Staff of all departments of the entertainment programs of the reunion visit were eager to sign up and participate in the program, which exceeded the previous level in prof essionalism, innovation, entertainment and other aspects. The packaging group aunts are dancing, the production department operators and masters of the scene drama written and directed by themselves is full of "bursting point" and positive energy, the head held high and sang solo, a series of wonderful programs came, brought the audience surprise after surprise, especially the general manager of the stage singing, pushed the activity atmosphere to the climax. In the program performance also interspersed with lucky draw activities, the scene was filled with peace and cheerful festive atmosphere.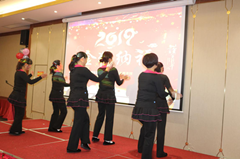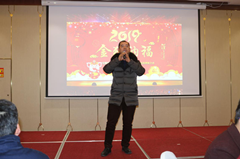 Packing group square dancing solo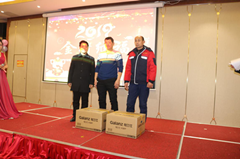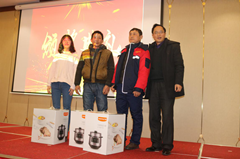 The winners   The winners solo
  Employees and leaders express their good wishes for the New Year in their own way. All the staff of our company strive to create a better future spirit!
---
Follow Us