Introduction of methacryloxypropyl trimethoxysilane?
---
---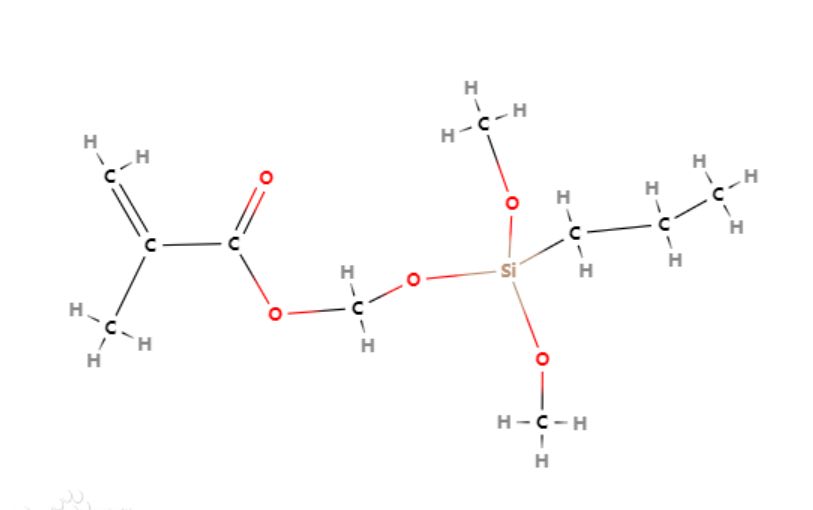 Methacryloxypropyltrimethoxysilane is a chemical substance with the molecular formula of CH2 = C (CH3) cooch2ch2ch2si (OCH3) 3. It is often used as silane coupling agent.
Chinese Name: methacryloxypropyltrimethoxysilane
English Name: methacryloxy proxy trimethoxyl silane
CAS No.: 2530-85-0
Trade name: a-174, db-570, KH-570
Appearance and shape:
Colorless transparent liquid, easily soluble in various solvents, hydrolyzed and solidified to form insoluble polysiloxane.
Application fields:
1. It can improve the mechanical properties, electrical properties and light transmission properties of unsaturated polyester composites, especially the wet properties of the composites.
2. Wet mechanical strength and electrical properties of glass fiber reinforced composites can be improved by soaking glass fiber.
3. In the wire and cable industry, this coupling agent is used to treat the EPDM system filled with peroxides, which improves the consumption factor and specific inductance capacitance.
4. Copolymerization with vinyl acetate and acrylic or methacrylic acid monomers. These polymers are widely used in coatings, adhesives and sealants to provide excellent adhesion and durability.
Author: silane coupling agent source: en.gbxfsilicones.com
---
Follow Us